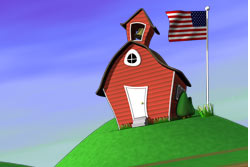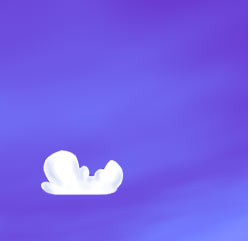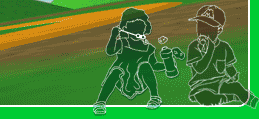 I really appreciate the sense of security I feel when I leave my daughter with Anita, Alma began coming to

All About Kidz when she was 5 months old. It is a safe environment both inside & outside. The variety of educational & fun activities are great, but what we like best is the nurturing my daughter receives from Anita. My 7 yr. old son attended All About Kidz during the summer, All About Kidz is a center where my son felt safe and enjoyed attending, which gives me comfort.

Alma's Mom - Currently enrolled since March 2009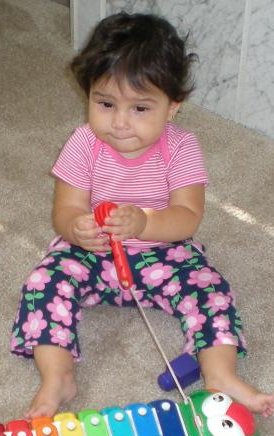 Starting from the first time we meet Miss Anita , my children didn't want to leave her home. I had been to about seven daycare interviews and at every one of them my children clung to me as if they were going to eat them.

Finally I met up with Miss Anita. My kids entered her home with such excitement. The next day I had to go to work and I felt in my heart that they would be taken care of, when I returned to pick them up they did not want

to leave. I have 3 kids, try to trick 3 playful children out of a joyful environment, it's not easy. That's their home away from home, they always tell me "that's our other house". I would recommend anyone that wants to know and have assurance that their child will be in great hands to take them to Miss Anita at All About Kidz Day Care.

Deshawn, DeAsjia & Uriyah's Mom - Currently enrolled since April 2009

See below for more testimonials...

My son Luke has been attending All About Kidz for over a year now.  When I decided to go back to work I went to about 6 different facilities and Anita's really felt like home.  My son loves coming here and even asks to come on the weekends!  Miss Anita has a warm and inviting home.  My son has learned so much since he has been at her Preschool, it's just amazing - before he was 2 he knew all his letters and sounds - to us that showed how much she truly works with the kids.  Not to mention all the fun projects he brings home daily.  I recommend everyone that I know to All About Kidz!

Luke's Mom - Currently enrolled since June 2009